In our August Newsletter, we asked "Why portholes are traditionally round?"

A: They were round to accommodate cannons, and the design stuck
B: Round portholes are less likely to suffer from stress cracks
C: Corners tend to accumulate water and develop leaks
D: Round portholes are quicker and easier to clean
Thanks for playing the quiz. Though all answers are probably correct to some degree, the true answer is B.
The constant up-and-down motion of a ship puts considerable stress on the ship's skin. If portholes were designed with angles, this stress would tend to concentrate at those points and perhaps crack the skin. With round portholes such stress is evenly distributed around the holes, making it less likely for such cracks to occur. Of course, these days such problems are much less common, so portholes are now available in a wide variety of shapes and sizes!
Lewmar Standard Portlight & Flyscreen Sizing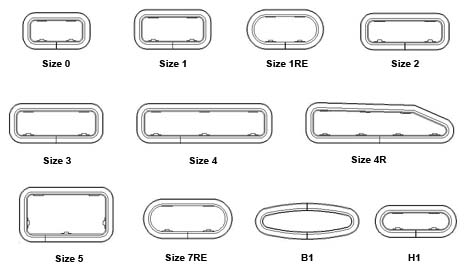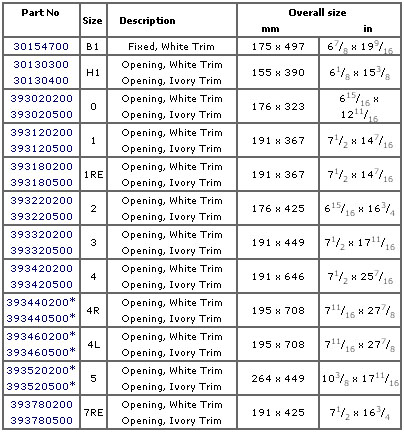 Flyscreen Sizing

Size

Part

Dimensions

B1

-

-

H1

-

-

0

367302916

4 1/4" X 10 1/16"

1

367312916

5 1/8" X 11 3/4"

1RE

367318916

-

2

367322916

-

3

367332916

-

4

367342916

5" X 23"

4R

-

-

4L

-

-

5

367352916

-

7RE

-

-