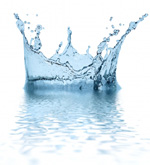 In our September 2011 newsletter, we asked our readers to share their best "item lost overboard" story. Here's our favourite response..
"I once dropped the keys to my father-in-law's new mustang convertible off the dock when he came to see our new boat. I didn't really know where I dropped them after I went for a spin in his new car so I started looking under the seats, under the car etc while he was sitting on the boat. All the while he was oblivious to what I was looking for and thought I was just really checking out his new car! When the kids and I started crawling around the grass between the car and the dock he got suspicious and I had to come clean. We then called the locksmith who came out and with one sweep of a magnet, he found the keys in the water beside the boat. He'll never forget that father's day - yes, it was father's day!"
Sherry from LaSalle, Ontario.